Payment Options
editEon offers multiple payment options to fit your needs. If you have any query about our payment processes, please contact our support team. We are currently able to accept payments in US dollars (USD), British pounds (GBP), Brazilian reals (BRL), Japanese yen (JPY), Korean won (KPW/KRW), Taiwan new dollars (TWD), Saudi Arabian riyals (SAR), Russian rubles (RUB), Chinese yuan renminbi (CNY), and Indian rupees (INR). Please note that prices displayed in currencies other than USD ($) on our prices page or in the submission process are estimates based on currency exchange rates at the time of calculation. Your final price at the time of submission may vary based on market conditions.
We accept the following methods of payment:
Credit Card
We accept payment through VISA, Master Card, American Express, Discover and JCB credit cards.
Payment is accepted in advance before you submit your manuscript. We follow this procedure to keep our relationship free from financial hindrances. Although you may think it's somewhat like paying for your flight before you fly, rest assured that we will provide you with services of the highest standard.
PayPal
PayPal is a business service which is not affiliated with editEon. It allows payments and money transfers to be made through the internet. If you select PayPal as your payment option, you will be directed to the PayPal site to complete the transaction after you upload your submission on our site.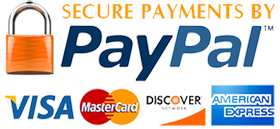 Wire Transfer
Clients can pay through wire transfer/online bank transfer, or send international bank checks. The invoice will contain all the necessary bank transfer information for those wishing to use the system. Clients are required to pay $30 for the bank charges incurred during direct bank-to-bank transfers.